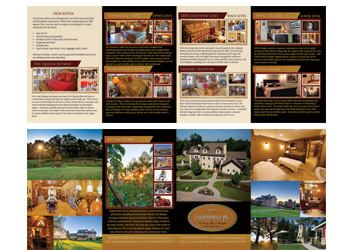 Copperstone Inn
Web design, Logo, Print Material, Branding
Client :
Company Copperstone Inn
Categories :
Web Design, Print & Branding
The Challenge
Copperstone Inn was not existing on the web. They did not have a logo, or any other materials. CRAY Ink created them from scratch. They have evolved into what you see today. We are currently creating a new site for them.
The Solution
The inn is rustic & elegant. All of the materials had to convey this. We started with the logo and worked from there.
The Result
With many professional photographs and 4 years of business we have the perfect mix to create new materials for this ever changing internet